Born and raised in Lake Geneva, WI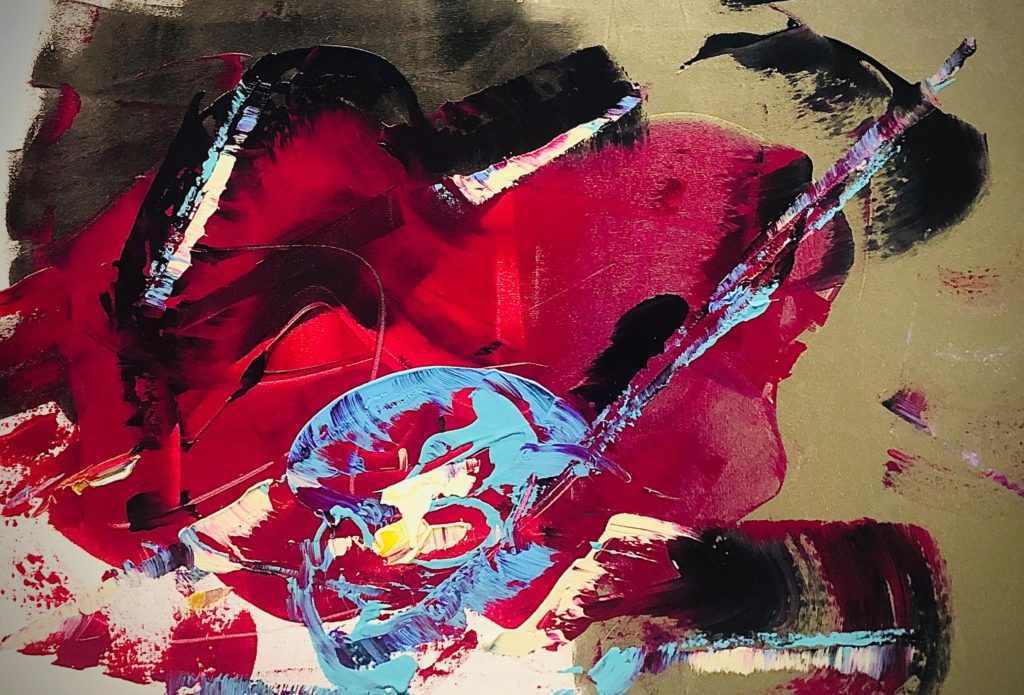 Born 1986, Perth, Western Australia
Jamie has always had an intense love for art. She was born and raised in Lake Geneva, WI, and studied Art at the University of Wisconsin at Whitewater. While studying under the internationally acclaimed artist, Terrance Coffman, She discovered her passion for abstract painting. Today, Jamie is well known for her unique designs and has been featured in Studio Visit Magazine . in addition to gallery showings, Jamie's art has been featured in private collections throughout the country.
My artwork is a representation of what I am feeling at that particular moment. Each piece represents who I am in the rawest and intimate form.
I choose to paint with acrylic paints and use unconventional tools and objects, such as taping knives and large brushes. I feel this technique give my paintings a life of their own.  My use of the material is both intuitive and true.
When painting, I enjoy using color as a way of creating excitement for my viewers. I want them to feel some sort of emotion, through my use of gestural brushstrokes, that evolve with no preconceived idea of what the end result will be.
One thing I can guarantee is there will be a feeling invoked by a particular color or shape.  This process runs a fine line of success and creates an unpredictable tension between the conscious and subconscious that can only be resolved by its conclusion.
When I completely let go, the image will become alive and real. The inception of the idea comes from deep inside of me.
Painting is like dreaming for me. The process of creating allows me to resolve life's challenges, yet others can interpret their own meaning of my work.
Get updates from this and more artists
[contact-form-7 404 "Not Found"]
We will process the personal data you have supplied in accordance with our privacy policy.